A new scrapsubject! Ok scrapping will be hard now as I am so occupied with this...
Our new pyppy! It's a pug and he's called Yazz and he's such a cutie! We got him this Sunday after 2 long weeks of waiting. I didn't want to tell as I wanted my parents to be surprised when the came in yesterday for a bbq-party. And they were, and they were sold too!!!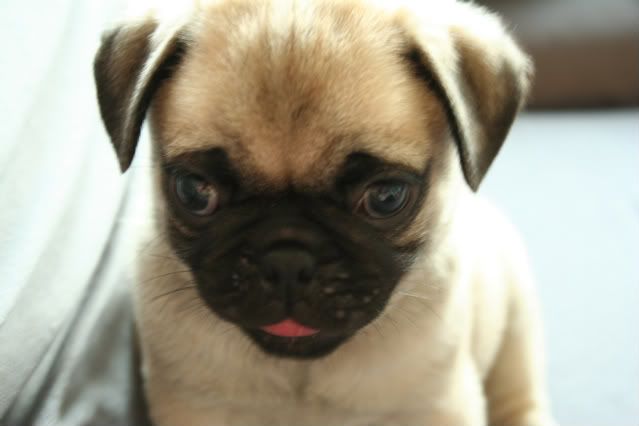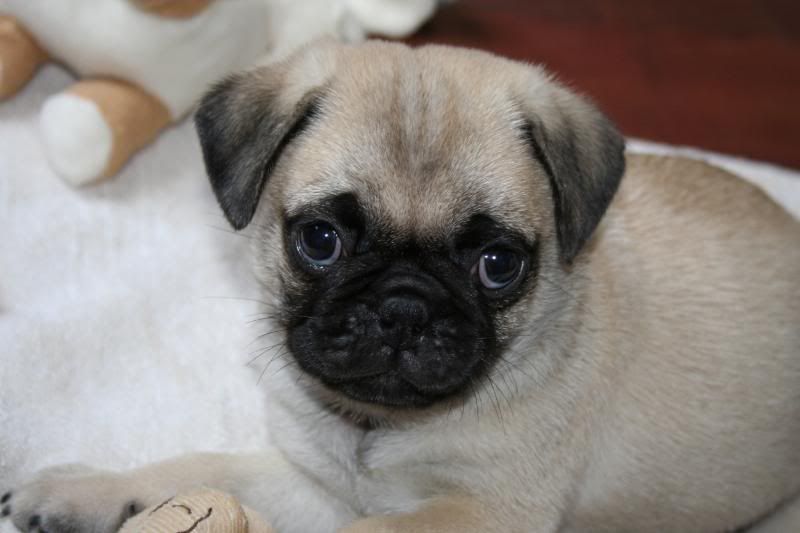 More pics and stories on our pets are here:
I also just got my order from
AMM
in and I love it! It's say it in crystals big ones, paper from DaisyD's who's working hard to become one of my favorite brands ;-) Elsie's new book (ofcourse) and flowers and lace, Michelle thanks again!
I also got a new pc as the other one was sooo slow and couldn't keep up with my demands so we bought a new one and a new screen as well! A 20" flatscreen! Love it! Then I placed vinyl on the floor at the rabbitsroom as it is easier to clean, also for the future when we decide to have more bunny babies. We can put it on top of the hardwood floor then and all done!
What else? Oh tomorrow my order will come in of the animalwebshop, with toys and a cool leash and collar for Yazz, a big pillow and some other fun stuff, looking forward to his reaction, he's so enthousiastic when he discovers new stuff! Oh I love this little puppy, should have done that way sooner!
xxx